GREAT LINKS TO HEALING
and ENERGY SITES

FOR BODY ~ MIND ~ SPIRIT


The following is a list of useful links that I have compiled. If you wish to be added to this list or have any suggestions, please send me an e-mail.

To return to this site after viewing each link, click the BACK symbol at the top.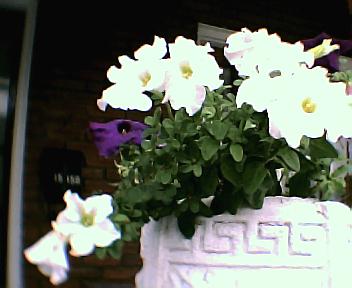 LINKS TO
EMOTIONAL FREEDOM TECHNIQUE and REIKI ~
Emotional Freedom Technique Gary Craig is the innovator of EFT which is a meridian based therapy. This is Gary's offical website for basic to professional information, lists of practitioners throughout the world, and a good forum for learning about and sharing ideas.

www.AnimalEFT.org Check out www.AnimalEFT.org, the meridian based energy therapy used most successfully to alleviate stress, pain and suffering in animals. AnimalEFT is highly effective for healing any wild animal, farm animal, horses, dogs, cats, small caged animals, birds and even fish. With this method the animals, birds and fish do NOT have to be touched.
~~~~~~~~~~~~~~~~~~~~~~~~~~~~~
REIKI.org
THE ESSENCE OF REIKI
Reiki energy dissolves toxic, negative energy
Balances and supports the body's natural ability to heal itself.
Reiki relieves pain at the cellular level.
The hands-on techniques evoke a flow of gentle energy
to the receiver and create a warm and relaxing
state of well-being.

http://www.iarp.org/ OTHER REIKI SITES:
http://reiki.7gen.com/
http://www.reikicentrum.nl/reiki4all/forums/index.php
http://www.angelfire.com/sys/popup_source.shtml
~~~~~~~~~~~~~~~~~~~~~~~~~~~~~~~~~~~~~~~~~
The SILVA METHOD and More
The Silva Method
The Silva Method - Official Board @ www.ezboard.com
(LISTS OF LOCAL SILVA INSTRUCTORS, CLASSES, and GROUPS)

"It has been said that Einstein used only 10% of his mind and the general public uses 3%.
And that's what the Silva Method is all about: earning to use more of your mind in a more effective manner."
~~~~~~~~~~~~~~~~~~~~~~~~~~~~~~~~~~~~~~
KOLAIMNI SITE
Kolaimni is a phrase meaning "connecting with the light,"
the universal light and energy that is called God or the
Totality or the Great One."
Mechi Garza,
Founder and developer of Kolaimni
www.kolaimni.org
SHADOW ART and POETRY
My very own 'right-side of the brain' website with an explanation of ShadowArt and some of my poetry being used in my book.


FestivaloftheArts.50megs.com

~~~~~~~~~~~~~~~~~~~~~~~~~~
FESTIVAL OF THE ARTS 1450 WCTC AM
WAS BROADCAST FROM 2006 to 2008
on SUNDAYS 5:00~6:00 PM
Website for photos - lists of programs - information
www.FestivaloftheArts.50megs.com
~~~~~~~~~~~~~~~~~~~~~~~~~~~~~
Click Here to hear up-to-date www.WCTCAM.com
STREAMING LIVE AROUND THE GLOBE
~~~~~~~~~~~~~~~~~~~~~~~~~
l
http://www.meditationcenter.com/healing
COLOR HEALING MEDITATION
"We are not just our physical selves. We are multi-dimensional beings, composed of an Inner Spirit, a mental body, an emotional body, a vital body, and a physical body.".
(For diagram & explanation of energy bodies, go to the Glossary Room.)
The energy of these bodies becomes progressively subtler from physical to spiritual. Illness begins with disharmony in one of these energy bodies. If not harmonized, the dis-ease moves outward, effecting the denser bodies, ultimately manifesting as physical illness.


http://www.mercola.com
Begin Your Journey to Independent Health...Sign Up for the Free Mercola.com Newsletter
Over 165,000 people, including 25,000 health care professionals, receive the newsletter twice a week, and 2 million pages are viewed every month to help people find the answers to their health care questions.